NEWSFLASH!!!
NEWSFLASH:   ROCK UNITED turns 10!!!  Sunday, October 16th, 2022 at the Buffalo Rose in beautiful, downtown Golden, Colorado.  Save the date, mark your calendars, call your friends, arrange a babysitter….whatever you need to do, just plan to be there!  RU10 is coming…..   
One great venue, Three awesome Bands and Two great charities!   SAVE THE DATE!

ROCK UNITED 10 is coming.....
Three AWESOME bands, two great causes….one outstanding venue. Come together for a day of music with friends, family (Yes, it's an all ages show!) and flying partners
as we raise funds and awareness for the
Pilots for Kids Charity,
and The Cause Foundation.
Legendary drawings to benefit the cause will include:
Airplane Rides,
Airline Simulator Rides,
Guitars,
Sports memorabilia
and Lots, Lots MORE!!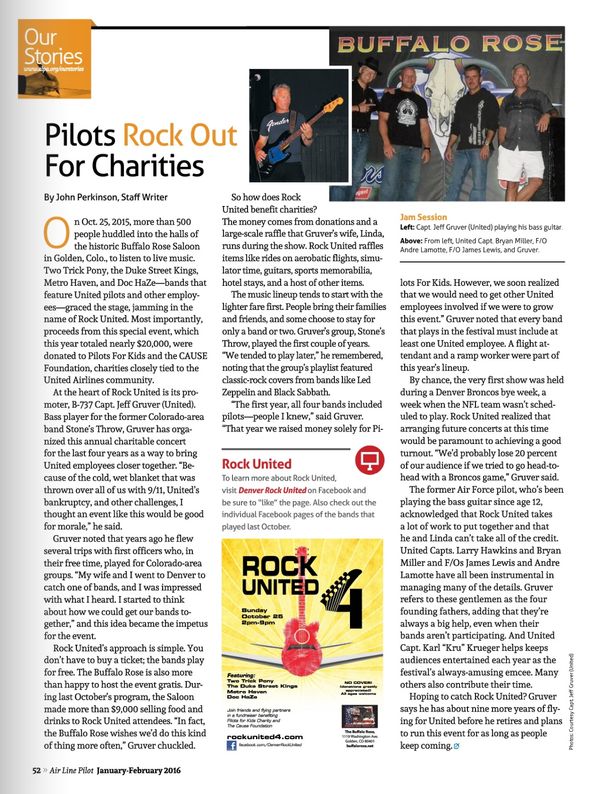 Sponsored by: